Hosting
Web hosting is the process of renting space to house your website on the World Wide Web and is needed for your website to be viewed by users on the internet. 
Cpanel
Also known as the control panel of your account is where you will be able to make changes to and customize your web server.
1 Click Installs
Installing applications like WordPress, Joomla and Drupal effortless with only a click of a mouse button.
FTP Access
The use of FTP lets you upload files from your local computer to your web server.
Features
Hosting with benefits
Instant setup
Web hosting packages are set up immediately, so you can sign up and move into your new online home without any delays.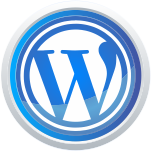 WordPress
Currently the world's most popular CMS platform for businesses. Our cPanel makes it easy to install and manage your WordPress website.
Unlimited Traffic
All of our hosting packages comes with FREE unlimited website traffic. Never worry about bandwidth over-usage charges.
Everything you need
Added benefits
Multi FTP Accounts
No reason to give developers full access to your account. You can limit FTP users to specific directories by setting up multiple FTP accounts.
Website Statistics
Track your website success with detailed web stats from our control panel, helping your site be more successful.
Satisfaction Guaranteed
You have 15 days from signup to get a full refund if you are not completely happy with our products and outstanding client service.
No Hosting Contracts
We don't lock you into any long term agreement. If you change your mind about us, you can simply cancel before the 23th of the month.
Locally Hosted
Our servers are hosted locally, which means that you and your customers will get the fastest connection to your website. We also offer international hosting.
Reliable
Your website will be securely hosted on the latest hardware. Additional facilities provide continues power, fire safety  and excellent physical security.
cPanel
Our user-friendly cPanel Control Panel can easily configure and manage your website.
PHP
PHP is a server scripting language, and a powerful tool for making dynamic and interactive Web pages.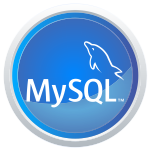 MySQL Wizard
Design custom databases using MySQL Wizard, phpMyAdmin and various other tools. You can easily add database users with different levels of permissions.
Still Not Sure what package Is Right for You?
Do not hesitate to contact us for assistance, we are here to help!
What is Hosting?
Web hosting is renting space on the Internet where all the files of your website live. It's the home of your website.
A good way to think about this is if the domain name was the address of your house, then web hosting is the actual house that address points to. All websites on the internet, need web hosting.
When someone enters your domain name in a browser, the domain name is translated into the IP address of your web hosting company's computer. This server contains your website's files, and it sends those files back to the user's browsers.
How much Storage do I need?
If you are just launching your website, chances are you will not need a huge amount of space. There is little reason for small businesses to worry about space and bandwidth. However, in the future as your site grows you will need additional disk space for your website/email(s), upgrading your disk space is as easy as sending us an email.
What is unlimited traffic?
Unlimited Traffic means to not impose a quota limit. Hosting plans with unlimited bandwidth don't place a monthly cap on that amount of data – but you may run into throttling if too many people visit your site.
Difference between Disk Space and Bandwidth
It is important to remember disk space and bandwidth are not the same things. Disk space is file storage space, and bandwidth is the amount of data that is transferred from your website to visitors. So when we talk about disk space, that number remains the same whether ten or ten thousand visitors access it.
How do I upgrade/downgrade or cancel?
Upgrading your hosting package is with immediate effect and billed accorodingly, giving your site the extra resources it needs. When downgrading, the update will be take place on the 6th of the following month. Cancelling your service will take place on the 6th of the upcoming month, provided it is done before the 22th of the current month.
What is MySQL?
MySQL is a database system. A database is a collection of data arranged for ease and speed of search and retrieval. Databases are used to create a variety of sites. 
Website Design
We offer affordable website design for your business. Understanding user experience is everything, we are able to build websites that are easy to understand, navigate and use!
Make your own Website!
Our 1 Click Installs makes CMS platform installations like WordPress and Joomla a hassle free process by just a click of a mouse you can start building your own website in seconds!
Please note You will require a domain for email hosting.
Email hosting does not include domain registration.